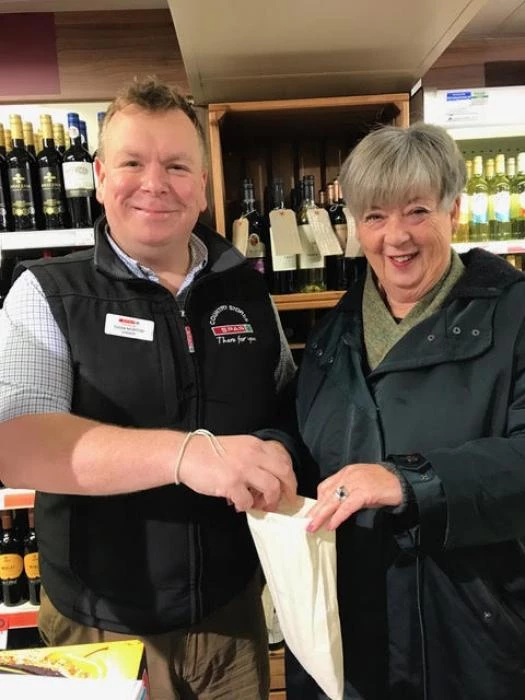 January's 200 Club Draw took place at Spar Tattenhall at the weekend.
The winning numbers were drawn by Thom Morton, owner of Spar.
Pictured in store with Thom is Pat Black.
And the winning numbers were:
No. 31 – £50
No. 35 – £25
No. 21 – £10
All our winners will be emailed separately.
CONGRATULATIONS TO ALL