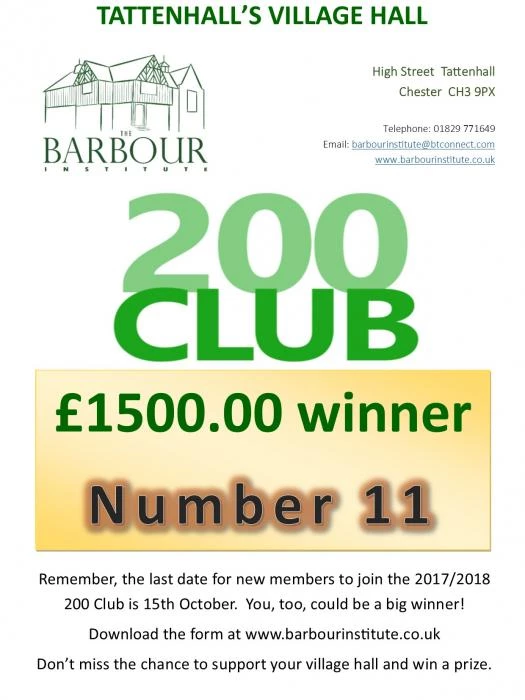 One very lucky winner!! CONGRATULATIONS!!
The 200 Club Grand Draw was made at a Cream Tea on Saturday 7th October, to which all members were invited.
A good number were in attendance, all of whom enjoyed home made scones before Fred White drew the winning number.
No.11 – winner of £1500
The Barbour Institute is an iconic building within our village and all profits from the 200 Club are ploughed straight back to support this much loved building.
There is still time to sign up to join the 200 Club and ensure that the Barbour Institute will be appreciated long into the future.
Everyone has until 15 October to complete the application form which can be downloaded from The Barbour Institute website orCLICK HERE.