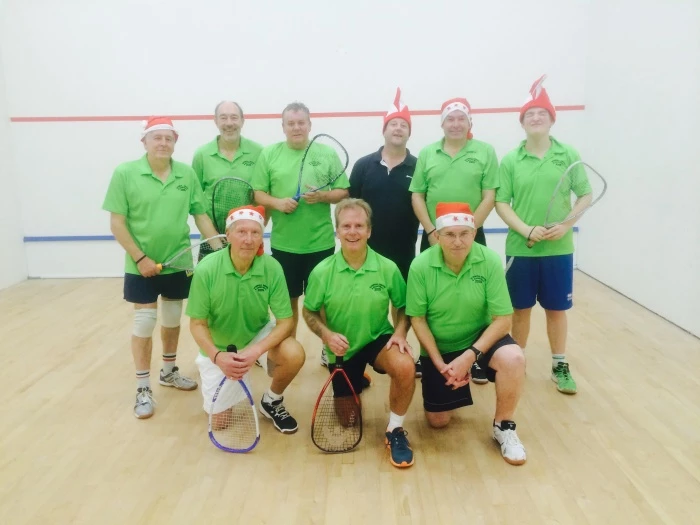 The Racketball Club held their Christmas Tournament on Thursday last – festive fun was had by all!
Racketball is a fast growing sport in the UK suitable for all ages from 7 to 70+ years – so its a fab family game. It provides a great workout and can be played all year round, regardless of the weather, which is obviously an advantage with the deluge of rain that we have experienced of late.
We play on the squash courts at the Flacca Pavilion which have recently been re-decorated.
It's a game for two players who hit the ball alternately against the wall of the court.
It can also be played by 3 people (where it becomes a little more interesting).
The ball is quite bouncy and about the size of a tennis ball.
The rackets are like a tennis racket but with a shorter handle.
Racketball is easy to learn – most people can be playing a game after just 10 minutes!
So, why not try a new sport in the New Year?
Come down to the club between 5pm and 6pm on any Monday or Thursday to see what it's all about or have a go!
Why not bring a friend? We welcome beginners and experienced players alike. Or get in touch to find out more.
Charles Hobson 07850-743526
In the photograph – Front Row : George McCulloch, Cliff Roberts, Charles Hobson Captain
Back Row : Andy Sherren, David Benn, Geoff Barnes, Lloyd Matthews, Graham Harper, Max Harper.
Everyone's a winner!