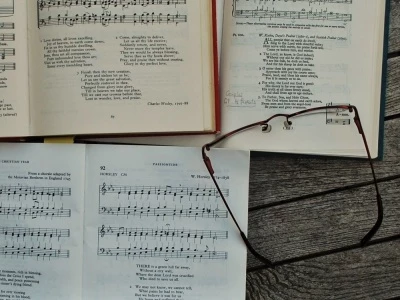 Tattenhall's Favourite Hymns
A reminder to get your entry forms in – the closing date is this Friday 21 August if you're to be in with a chance of winning a bottle of champagne for predicting Tattenhall's top three hymns
Everyone has a favourite hymn, one that may bring back memories from school, childhood, weddings etc. What are your 'Top Three' and do you think you can predict 'Tattenhall's Top Three'?
Forms can be obtained from the Post Office, Chemist, Complement, Alison's, the Parish Magazine and Jerry's (Butcher). Full instructions on forms. Complete form, donate £2 (in aid of the Vault at St Alban's) and the champagne could be flowing. Any queries can be directed to Jane Richards 770482.
COME ON HAVE A GO – LET'S MAKE THIS REALLY INTERESTING – THE BUBBLY AWAITS THE WINNER!