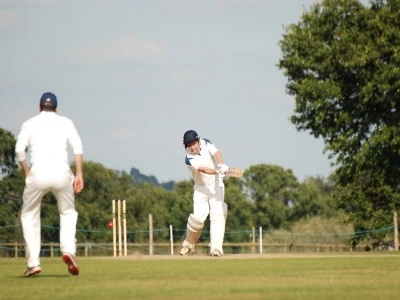 Weekend Preview
1st X1v Timperley at the Flacca at 12:30 pm 29th August
The first eleven have a 63 point gap to the relegation places and will be hoping to put in a better performance against one of the division's top teams and put last week's disappointing loss at Weaverham firmly behind them.
Dave Shewring returns from a break and replaces Callum Wilson, who is unavailable.
Match day Sponsor : Brian Jarrard
2nd XI at Timperley Away 12:30pm 29th August
A massive game in the race for the Premier League awaits the seconds away to a very strong side.
Sandy's men have a 30 point cushion over their hosts going in to the game, but will be keen to extend their advantage and try to win the division.
With nine wins from their last ten games, they are in form, but will need to improve on last week's performance where too many wickets were given away too cheaply.
Only one like-for-like change sees Rouse replace Richards, who is unavailable.
3rdXI v Warrington 5thX1 at the Flacca 2pm 30th August
It's do-or-die for the Sunday Elite Development Squad.
Alex's men have a slender lead at the top of their division and host a decent Warrington side who put in a very good performance in the reverse fixture.
With Neston hot on their heels, only a win will guarantee the championship.