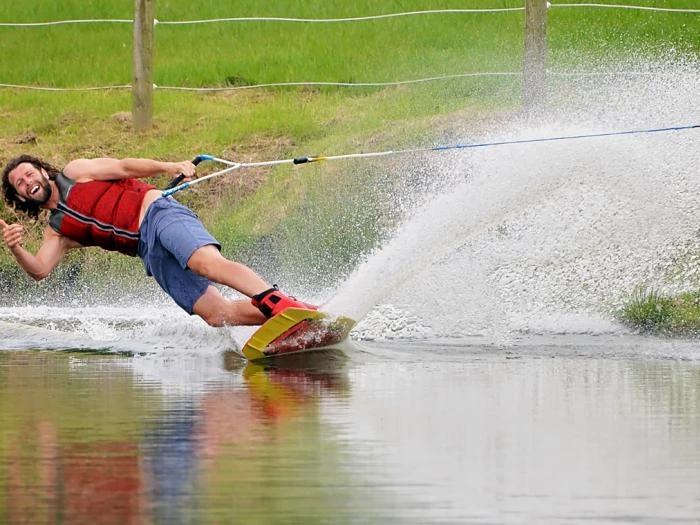 If you are a devotee of world-class show jumping and international dressage but have members of the family who are looking for a serious adrenaline rush a day out to The Equerry Bolesworth International Horse Show is a must this summer. Plus – taking advantage of the residents 50% off offer makes it a great deal!!! (Local resident special offer for tickets – 50% off with the ticket code LOCAL50.)

New for 2017 and set to be a massive crowd-pleaser is the Spectacular Bolesworth International Water Festival which includes an international competition focus and activity zone.
For those with a special interest in water sports, you are in for an even bigger treat than normal this year as the Pro Wakeboard Tour will be visiting Bolesworth International on Saturday, June 17 and Sunday, June 18, bringing a spot of diversity to this fantastic five-day equestrian event.
For these two days, the stunning lake that lies in front of Bolesworth Castle will be transformed into a World Class Wakeboard Park, making it look something like an enormous floating skateboard park.
The best wakeboarding athletes from the British Isles plus a handful of international riders will compete at Bolesworth Castle over the two days. Spectators will get the chance to see athletes performing tricks like double flips, 900 degree spins and some crazy named moves like Moby Dicks, Tantrums, Tootsie Rolls and many more.
The competition format is head to head battles, which really push the riders to lay down their best possible run. It also involves the crowd perfectly as you are judging one rider against the next! An X-Factor style judging system will keep the crowd fully in the loop with who is progressing to the next round.
When athletes are not competing, members of the public will get the opportunity to have a go themselves on June 15 to 18. There will also be chance to try Stand Up Paddle Boarding and Water Zorbing too.
So, after the thrill of the equestrian competitions, if you are looking for even more excitement, make time to visit the lake for a water spectacular like no other.
The Equerry Bolesworth International Horse Show runs from Wednesday, June 14 to Sunday, June 18. Get 40% off gate prices if you pre-book your tickets online. General admission tickets are available at a pre-sale price of just £12 for the Thursday and Friday, and £20 for Wednesday, Saturday and Sunday. Under 12s can enjoy free admission, while a season ticket is at a not-to-be-missed pre-sale price of £40.
Tickets can be bought online by clicking here.