Tue 26th Jan 2021

Patchy rain possible 4°C
The beautiful village of Tattenhall in Cheshire
Webteam:
August 2015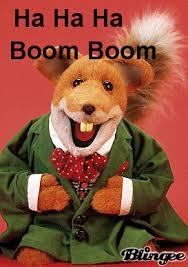 For this Wacky Wednesday here are some of the winners of the Edinburgh Festival 2015 Funniest joke.
A panel of 10 judges, consisting of the UK's foremost comedy critics, listened to more than 7,000 gags each during the three-week event before they each nominated five of their favourites. The shortlisted gags were then put to 2,000 people who then voted for the ones they found the funniest.
Darren Walsh — I just deleted all the German names off my mobile phone. It's Hans free.

Adam Hess — Surely every car is a people carrier?
And my personal favourite —
Tom Parry — Red sky at night, shepherd's delight. Blue sky at night. Day.
popular recent storiesAlso in the news