Wed 27th Jan 2021

Patchy rain possible 7°C
The beautiful village of Tattenhall in Cheshire
Webteam:
October 2015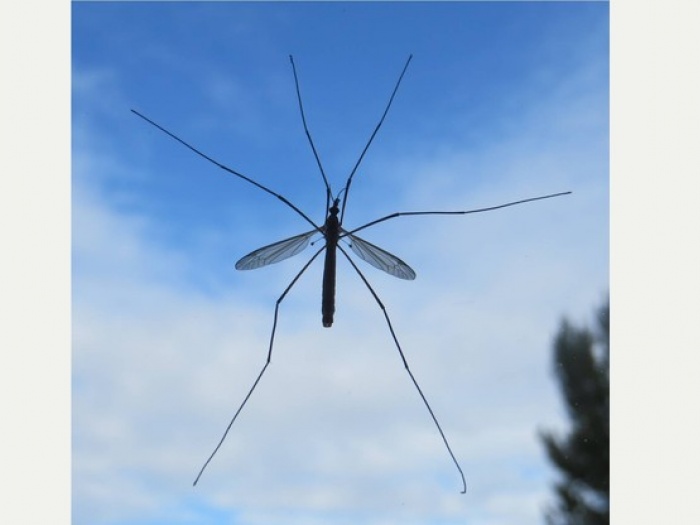 I'm sure it's true that we have all been enjoying the recent unseasonably warm weather.
But do you realise the price we will have to pay for this? The mild autumn together with the warm weather over the summer months means a bumper crop of daddy-longlegs — huge numbers of which are set to invade homes over the next few weeks as the weather cools.
To prepare you — here are some Daddy-longlegs facts...

They're not spiders — a Daddy-longlegs is an arachnid but is actually more closely related to a scorpion than a spider. Hope that helps!
They can live for a long time — unlike a lot of insects, many can survive several seasonal cycles as an adult. So they're here to stay.
They're very very old — a very well preserved fossil of a Daddy-longlegs found in Scotland shows that they have been around for 400 million years. They're definitely here to stay.
They're not venomous — remember that story you've heard about how Daddy-longlegs being the most poisonous creatures in the world — but with fangs too weak to bite you?? It's rubbish — they don't have fangs and they can't make venom either. Feeling better now?
Their legs do not grow back — that's bad news for a species that voluntarily shed legs to get away from predators. It's even worse news if you used to pull the legs off Daddy-longlegs as a child. Shame on you!
So just remember, they're only coming inside to keep warm, find shelter and find a mate. Is that too much to ask???
popular recent storiesAlso in the news