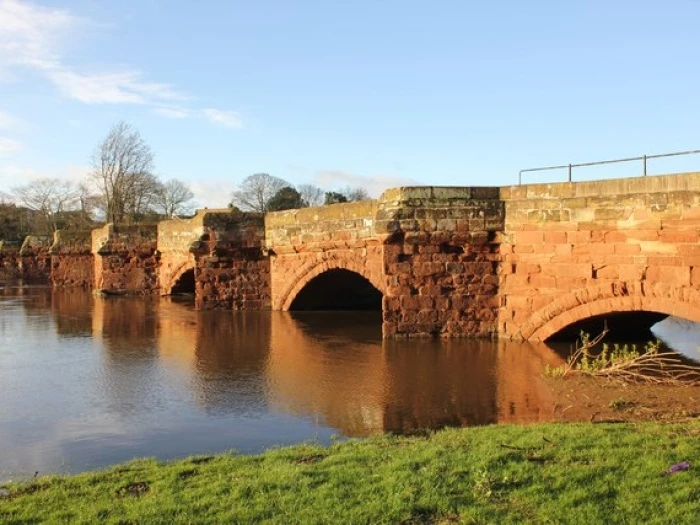 Below are the details of our U3A walk on Thursday, 13 October.
This month's short walk starts at the Farndon/Holt Bridge and goes south towards Crewe by Farndon.
It is a mix of quiet country lanes, a short section of the Bishop Bennet Way and crosses several fields with a few stiles.
There were no cattle when recced with just one field having a few horses which completely ignored us as we went through.
The walk will take approximately 2 hrs and is mostly on flat terrain.
Afterwards we could go to Appelgates on the A41 for tea/coffee or perhaps try the new cafe that has opened in the centre of Farndon. Would suggest meeting behind Alisons cafe in Tattenhall at 9:40am or 10:00am in the small car park by the river on the Farndon side of the bridge.
It is important that everyone contacts me to let me know if you are coming since bad weather can mean a change of plans – jillhug@ hotmail.co.uk or 01829 770634
Remember, you don't have to be a U3A member to join us for a couple of trial walks but after that, we do ask you to join the group.
We look forward to seeing you (image attributed to www.geograph.org.uk).