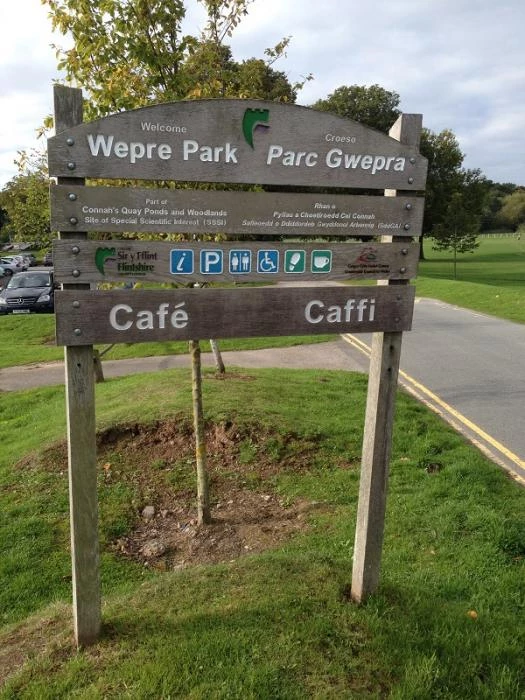 The U3A short walk this week is around Wepre Park (between Connah's Quay and Northop Hall).
The walk is approx 6.4 km/4 miles and there are no stiles, or animals – it is mostly flat with just a couple of short stepped areas that climb up out of the valley.
On the day we walked it wasn't muddy.
There are a couple of stretches along the road but there is a pavement.
We will start from the car park at the visitors' centre where there is a cafe at which you can purchase a coffee/snack etc at the end of our walk and, for information, there are toilets too.
The postcode is CH5 4HL – using a Sat Nav should take you to the Park entrance, about 22 miles from Tattenhall.
The route to the Park we took was along the A55, taking the A494 fork towards Queensferry and the B5129 through Shotton/Connah's Quay. Wepre Park is signposted left off the B5129.
We will leave Alisons at 9:30am or meet at the car park to start the walk at 10.15am.
It is important that everyone contacts me to let me know if you are coming since bad weather can mean a change of plans – jillhug@ hotmail.co.uk or 01829 770634.
Remember, you don't have to be a U3A member to join us for a couple of trial walks but after that, we do ask you to join the group.
We look forward to seeing you.