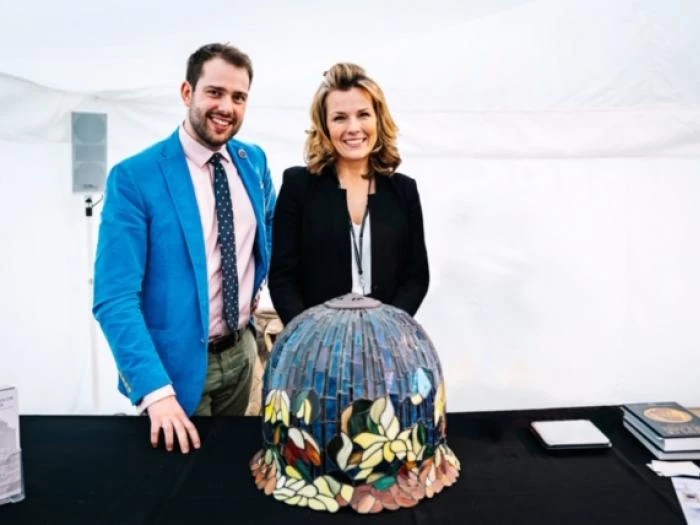 Celebrity antiques experts Christina Trevanion and Timothy Medhurst have discovered what they believe to be a rare 'Pond Lily' Tiffany Lampshade which was uncovered at Gifford Lea, during the 'Grand Antiques Tour' which took place at the retirement village on 6 March.
If this eye-catching item is found to be genuine, it could fetch up to £500,000 at auction. A coveted early 20th Century Tiffany Table Lamp in the same style was sold at auction in New York for $3.37m in December 2018.
Christina said 'It's always fascinating to discover the intriguing antiques, curious hand-me-downs and quirky finds that people have collected over the years. As an auctioneer you get a feeling in your bones when you come across something exciting – it's one of the reasons we love what we do'.
James Cobb, Director of Gifford Lea Inspired Villages, said 'The lampshade is a really exciting find – and it's fantastic that it was discovered here at Gifford Lea. The atmosphere in the room was electric'.
'This was a brilliant event for everyone at Gifford Lea and the wider community'.