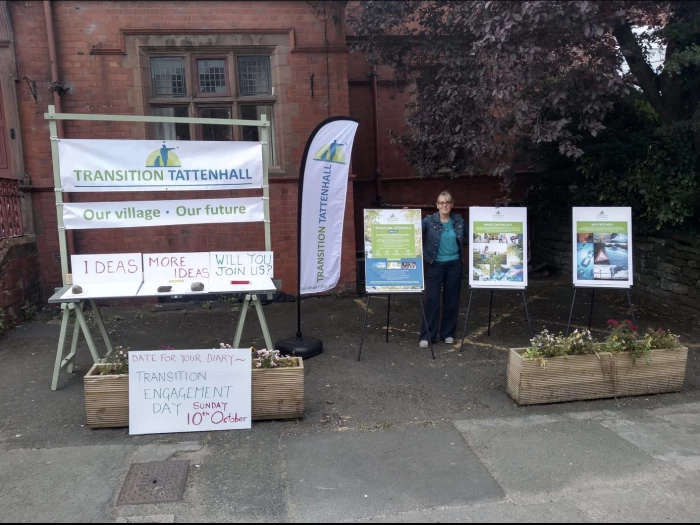 Transition Tattenhallis a small group who have come together with the aim to do as much as they can locally to address the different pressures facing us locally and globally as a result of climate change, fossil fuel depletion and community fragmentation. They hope they won't be a small group for long as more people get involved and they organise projects that will encourage and support our community.
'Transition' means the action needed to move from how we live now to a better, kinder and more sustainable future.It's easy to feel daunted by the scale of the problems facing the planet, but they firmly believe each and every one of us has the power to make a difference.
You may have seen one of the groups roadshows in the village which have taken place at various events over the past couple of months. The group now has a dedicated website :
www.transitiontattenhall.co.uk
Projects and events will be publicised on their website.
They are holding a public engagement day on Sunday October 10 th , if you want to contribute to the sustainability of this village then take a look at their website.