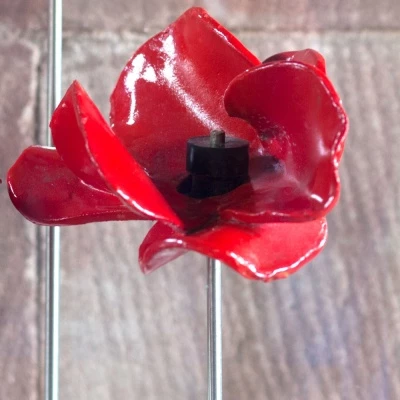 Commemorative poppies from the Tower of London are now in their permanent home within St Alban's Church and were dedicated by Father Lameck during the Remembrance Service on 8 November.
Click on the images to enlarge them.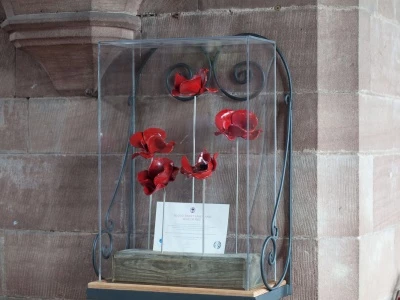 Our 5 poppies are from the 888,246 poppies which were created for the art installation entitled 'Blood Swept Lands and Seas of Red'. Many of you will recall that ceramic artist Paul Cummins' poppies progressively filled the Tower of London's famous moat last year, each poppy representing a British and Commonwealth fatality during the The Great War.
The ceramic poppies were purchased by the Parish Council and the Church is acting as their custodian.