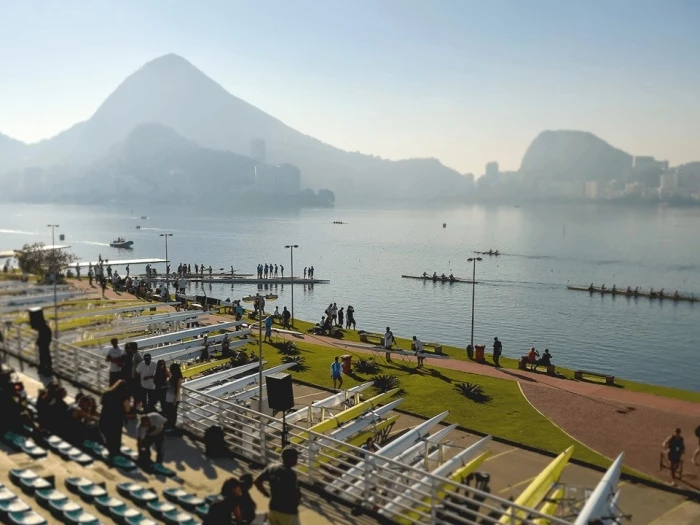 Victoria Thornley was in action on Saturday afternoon in the Women's Double Scull heats held at the Lagoa Lagoon, Rio (see image to the right). The Lagoon hosts the Rio 2016 rowing and canoe sprint events.
With the statue of Christ the Redeemer towering down from the nearby Corcovado Mountain, the Lagoa Lagoon has to surely be one of the city's most beautiful locations!
And the qualifying result:
Victoria Thornley and Katherine Grainger came second (out of five) in their very close heat behind Lithuania.
Their time was 7:05.32 behind the Lithuanian pair who won in 7:04.82.
As Steve Redgrave said .... they individually have the pedigree but need to perform with stamina together
In context, Tattenhall's Victoria Thornley is a former pupil of The Bishop Heber High School.
Watch this space as everything unfolds.