Tattenhall Village Market is adding some Saturday dates to its schedule (these are in addition to the normal Friday Markets).
Starting this Saturday, 13 April, 10:30 to 12:00, the Village Market will be open for selected Saturdays. See the poster below for the dates of next 3 Saturday Village Markets.
Do come along for a free cuppa, enjoy a browse and meet our friendly stall holders.
As usual, they will continue to be open every Friday morning from 9:30 to 11:00am too.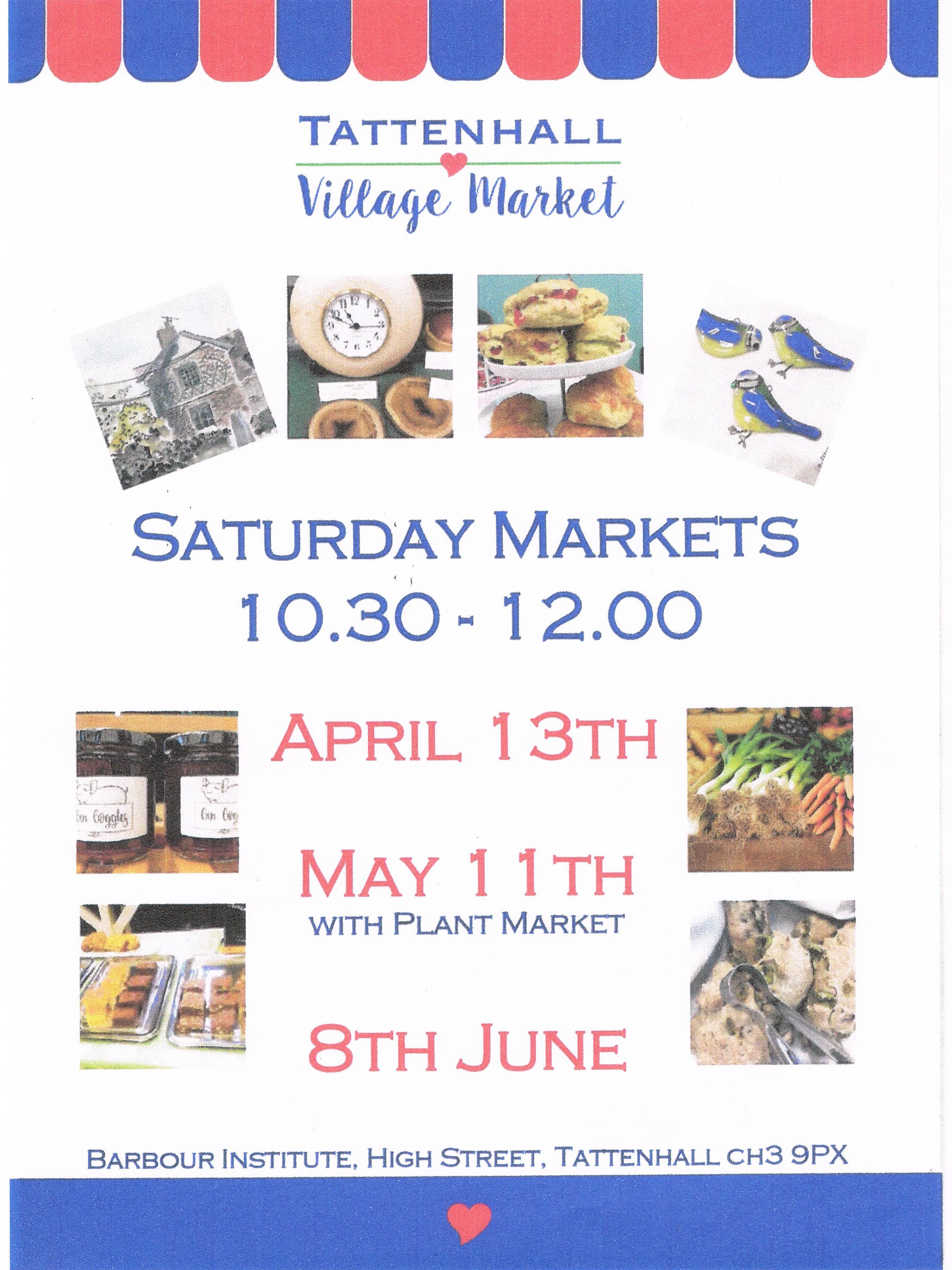 CLICK IMAGE TO ENLARGE