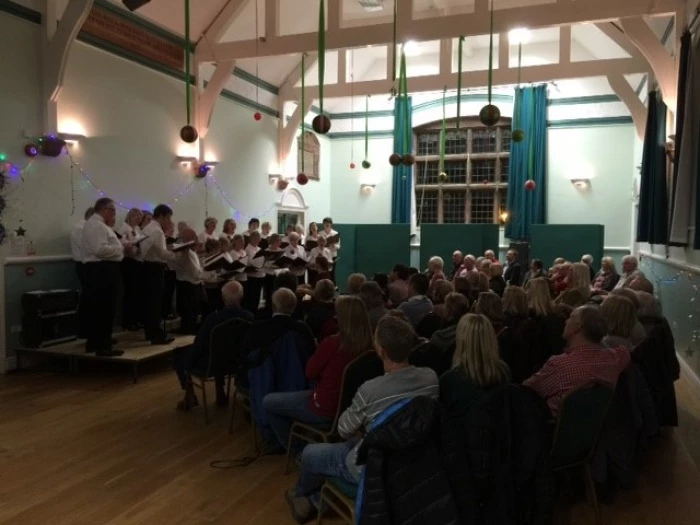 I DON'T KNOW WHY THIS WAS NOT POSTED BUT MY VIEW WOULD NOW BE TOO LATE
THANKS TERRI.

Tattenhall Singers at The Barbour
Tattenhall Singers joined with the Barbour Institute and a hearty audience for a musical celebration of Christmas, last Tuesday evening. A good old mix of songs from ancient, foreign carols, and modern, some sing-a-long, carols, and lashings of mulled wine and mince-pies.
A great lively start to Christmas!