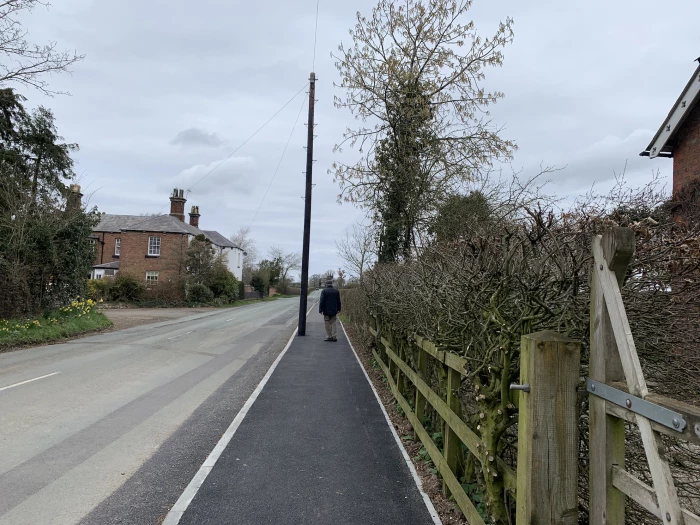 Safer for Pedestrians.
During lockdown a big improvement has been made to the footpath on Tattenhall Road on the outskirts of the village. Previously we reported positively on the new footpath but we expressed a need for extreme caution at the start of the new stretch. An existing telegraph pole blocked the path and so pedestrians had to step out on to the road for a few yards. The road is often quite busy so stepping on to the road was quite a hazard.
This problem has now been solved. The pole has been moved a few yards and placed on the outside of the path. As can be seen in the adjacent photo, there is now adequate room to stay on the footpath, with no need to step on to road at any point.
The new footpath has been a planning condition for the new housing development but the facility will be an asset for all Tattenhall residents. We can now head for the Ice Cream Farm or the Canal safe in the knowledge that the whole stretch from the village all the way along Tattenhall Road will be on a safe footpath.