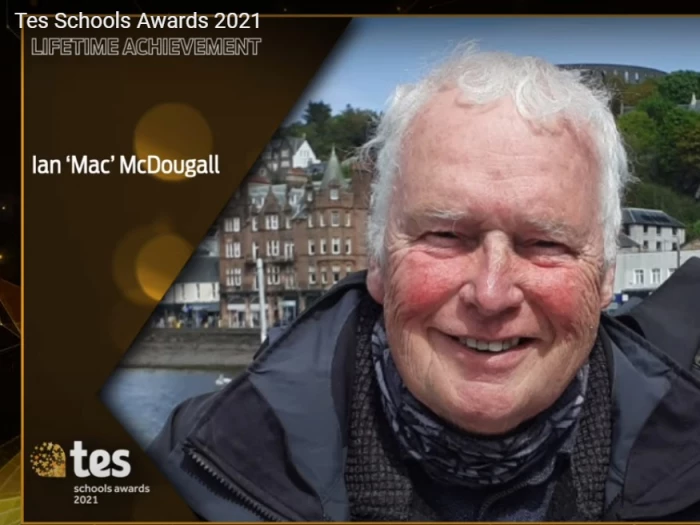 First held in 2009, The Times Educational Supplement (TES) Schools Awards are held annually to celebrate achievements by schools in the UK. Categories include school of the year for primary, secondary, special needs, and early years, as well as healthy school of the year and creative school of the year.
They also make an award for lifetime achievement. The 2021 winner of this prestigious award is long time Tattenhall resident, Ian MacDoughall. Known by many in Tattenhall as Mac and by his many pupils as Mr Mac.
Ian was the former headteacher of St Berteline's CofE Primary School in Runcorn. Ian set up St Berteline's in his early thirties. He built the school up from 22 pupils to 300, establishing a vibrant community with a strong focus on the importance of outdoor learning.
Even though he, unknowingly, faced stiff competition this year, the judges were very impressed with his achievements at St Berteline's and the legacy he left at this vibrant school which continues to go from strength to strength.
CLICK HERE to see the full TES report.
Many congratulations Ian, a well derserved award.