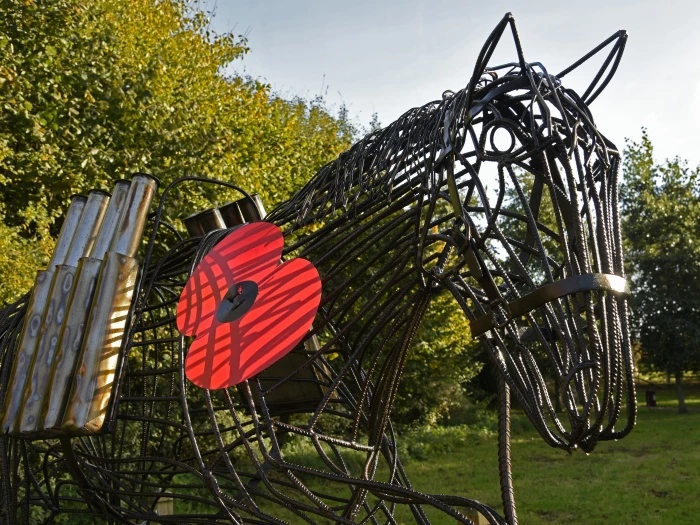 An update on this year's Poppy Appeal for Tattenhall District.
The total for the 2016 Poppy Appeal collection for Tattenhall District currently stands at
£4,268.60 with donations for a few wreaths still to be received.
I should like to thank all of those people who have given so generously during the Appeal, and to all who attended the Service of Remembrance at St Alban's Church and at the War Memorial.
The house-to-house collectors raised a magnificent £800, whilst the Ist Tattenhall Guides and Brownies collected a fantastic £337 during a day spent at the Ice Cream Farm – my thanks to you all.
My thanks too, to the local shops, The Park School (who raised £195.85) and our local businesses who found space to house the boxes of Poppies and the Collecting Tins. Similarly, my thanks to the ladies who so generously gave of their time to help count the money.
(image by kind permission of Keith Titchener – click on image to enlarge)