Sat 27th Feb 2021

Partly cloudy 11°C
The beautiful village of Tattenhall in Cheshire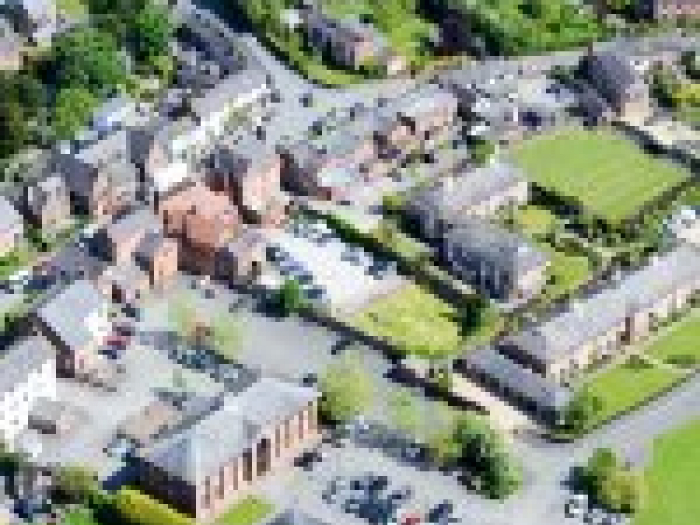 Webteam:
January 2021
In this series, we spend 10 minutes talking to someone who lives or works in Tattenhall and share our findings with you.
Today, we're talking to Parish Councillor Esther Sadler-Williams.
How are you?
I am well thank you and hope your readers are too!.
Where are you from?
I was born in Edinburgh, but moved 'down south' when I was 15 as my dad had a new job with the what was then ICI (now Astra Zeneca- a name that might be familiar now!). I am very proud of both my Scottish and Danish heritages
How long have you lived in Tattenhall?
Exactly 20 years this week!
What do you like about the village?
Love what a friendly and vibrant village this is. When I was working full time I used to travel a lot.. and it was always wonderful that I could come home on a Friday night and not have to get in my car or have to go anywhere until Monday morning... everything we needed was right on hand. We like to support local businesses by shopping locally and before lockdown loved being able to eat out whether this was a lunchtime treat at Alison's or our Friday night haunt of the Sportsman's. We are so lucky to have so many facilities close to hand.
What would you most like to improve in the village?
I would particularly like to improve our available green spaces. We are lucky compared to some that we do have areas that we can walk — which is especially important now. However we need to make better use of our available space. Some areas, such as the Spinney is not very accessible to walkers or dog walkers and more could be made of this whilst still preserving the natural habitats that are there. Some of our pavements around the park are not in the best of condition, and this must be difficult for those whose mobility is not optimal. It would be wonderful if working with CWAC we could get this addressed.
Have you found any positive aspects of the Covid-19 restrictions?
As a retired pharmacist I was 'called back into service' to support the NHS with Test and Trace. There has been a lot of negative press in the media, but it is amazing what was set up in such a short period of time and its wonderful to spend time with people on the phone who are often lonely, scared or both and be able to give them some re-assurance, advice and support. Whilst some of the conversations are difficult, many have been really heart- warming. In addition, I have worked in supporting the design and undertaking of clinical trials for over 30 years. In the past no-one has really been interested in what I do.. but now my friends and family have had lot of questions!! However, what had been achieved with the COVID-19 vaccines in such a short period of time compared to the longer timelines I am used to is incredible. I am also the current chair of the Village Surgeries PPG group and working with our team to support the surgery as best we can in these challenging times has been very rewarding.
Who do you most admire, dead or alive, and why?
Well it would have to be a scientist, so Alexander Fleming who discovered penicillin almost by chance, a drug which changed medical science and remains even today a very important antibiotic.
You've volunteered to give up a lot of your time to be a Parish Councillor. What was the trigger for volunteering for this role?
I always wanted to do more in the village and meet more people, but my full-time work had always got in the way. Once I semi-retired I theoretically would have more time.
What do you want to achieve as a Parish Councillor?
To make a difference even in a small way to our community.
What have you enjoyed most in this role?
Getting involved with the village events such as the Christmas events and best kept village competition.
What do you do to relax?
I enjoy walking, swimming, and reading when I can. I also promised my husband that each week I would try out at least one new recipe — some have been successes — others not!
Favourite Film, music, play or TV program?
Love Actually — we watch it every Christmas
Who would you invite to a dinner party or a drink in the pub?
:My husband — as even after nearly 20 years together we still enjoy each others company!
If you could time travel, where would you go and when?
I always live for the now, so time travelling would not be my thing. General travelling — well that's different. We were in new Zealand last year when lock down happened and that had been our holiday of a lifetime .. which it was until we had to get home! I still would like to visit the Galapagos Islands and at some point go back to Alaska which was my favourite place to visit.
Thank you for your time, Esther.