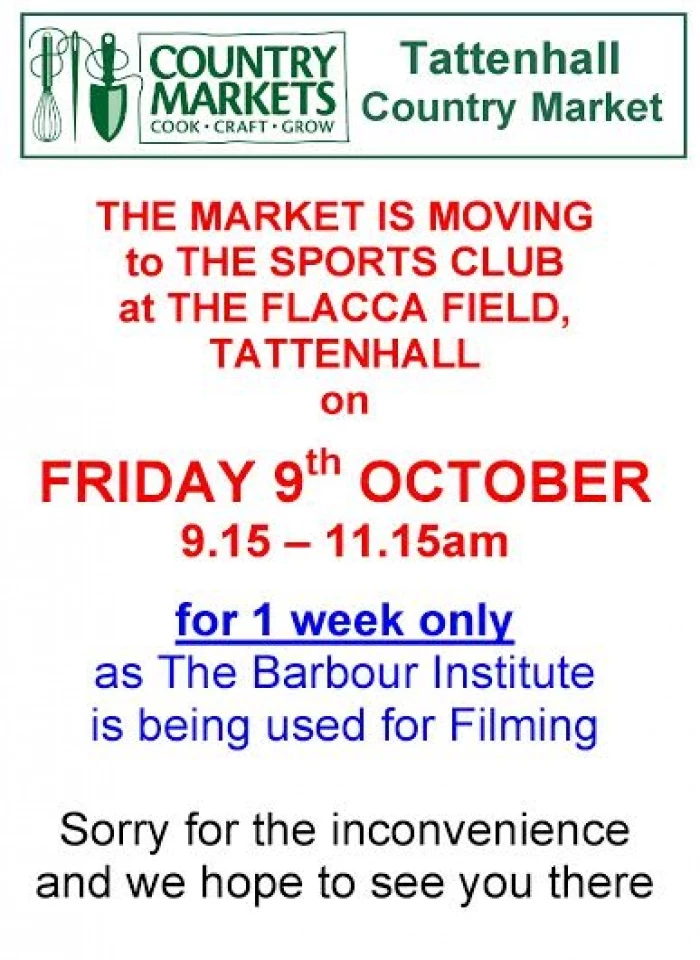 With the filming of 'Home Fires' at the Barbour Institute in the coming days, the Tattenhall Country Market (for 1 week only) has a changed location.
Today, 9 October (9.15-11.15), will see the Tattenhall Country Market at the Flacca.
We look forward to seeing you there.
A reminder too – these are the changes to the filming schedule dates which were previously posted.
* Filming will now take place today and Monday, 9 and 12 October.

Some other locations in the village will also be used this time to re-create the nostalgia of the 1940s and beyond. Look out for the camera crews and actors in and around Church Bank during filming days.