Thu 1st Oct 2020

Moderate rain shower 12°C
The beautiful village of Tattenhall in Cheshire
Rob Dancy:
September 2015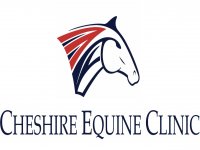 Many of the visitors to Tattenhall Online will know that the initiative for a village website came from the Tattenhall Business Alliance and that members of the Alliance, through their subscriptions, have paid for the new website.
They may be less aware of what the Tattenhall Business Alliance is and what else it does. It was formed in 2010 by Alison Pritchard with the objective of making people more aware of the wide variety of businesses based in and around Tattenhall and to encourage residents and businesses to Think Local First.
Each quarter it holds an evening meeting at which people running businesses locally gather together to listen to experts in various fields, get to know each other and share best practice. Meetings are held at member businesses in order to give everyone a flavour of how other businesses are run and set up local to theirs.
Their next meeting is next Wednesday 9th September, 6pm at the Cheshire Equine Clinic, Chowley Oak, CH3 9EX when the agenda will be as follows:
6.00 — 6.30pm — Arrival and networking with drinks and nibbles
6.30 — 7.00pm — Guided tour of this in the making state of the art equine clinic
7.00 — 7.15pm — Break, more refreshments and networking
7.15 — 7.35pm — Matthew O'Donnell, the clinic's founder, talks to us about his business story to date and future plans
7.35 — 7.50pm — Tattenhall Online — Updates and promotional options for local businesses
7.50 — 8.00pm — Questions, next event and close
The evening will last no more than 2 hours. Entrance is free for members and open to non-members at £10 per head. Please contact the Business Alliance through the tattenhall Online Contact page if you would like to attend.
popular recent storiesAlso in the news