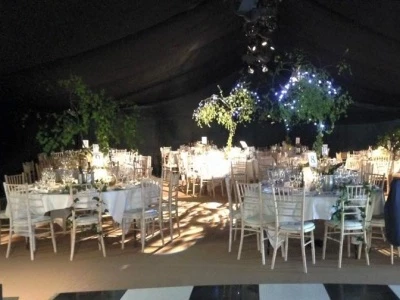 Tattenhall's Charity Ball is to appear in the August edition of Cheshire Life; hardly surprising since a staggering £8,400 was raised for two very worthy causes.
The Ball, re-instated earlier this summer by four of our local Tattenhall residents (Fiona Shore-Nye, Sam Green, Kim Evans and Carol Rouse) was a resounding success. Importantly too, it was a quite spectacular fundraiser in relation to our two nominated Charities, 'Canine Partners' and 'Alzheimer's Research UK'.
Canine Partners assists disabled people to enjoy greater independence and a better quality of life through the help of specially trained dogs, whilst Alzheimer's Research UK is the country's leading research charity aiming to defeat dementia.
The organisers were thrilled to report that the evening auction, which featured 'money can't buy experiences' as well as a 'Wishing Tree' with hundreds of superb prizes, raised £4200 for EACH charity – yes, a total of £8,400!
The 235 guests danced into the early hours – here's hoping that the Ball will be a regular feature in the Tattenhall Diary. Don't forget to purchase your copy of Cheshire Life.
A huge 'thank you' to everyone who supported us in these worthy causes.