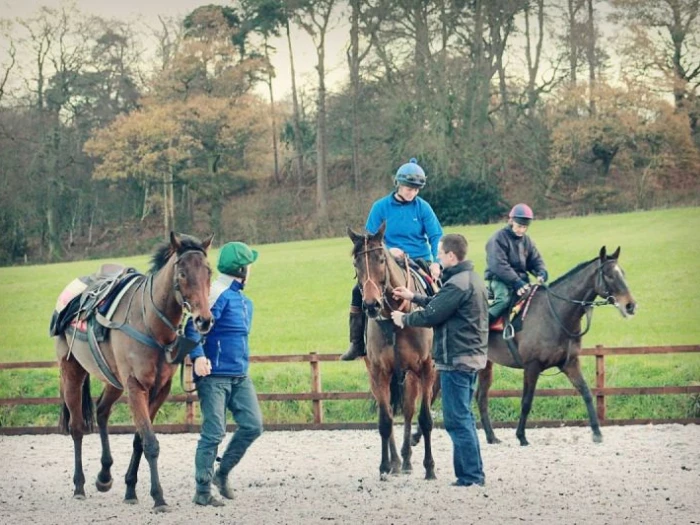 NEWS ANNOUNCEMENT BY VETPARTNERS GROUP
After suffering an injury whilst working with a horse earlier this year, Cheshire Equine Clinic director Matthew O'Donnell will take time away from the practice until a planned return to work in spring 2021.
Cheshire Equine Clinic in Tattenhall, near Chester, has merged with Hampton Equine in Malpas, which is supported by its sister practice Ashbrook Equine Hospital in Knutsford.
Both practices are part of VetPartners, a larger veterinary group, which has more than 130 of the UK's most respected and trusted small animal, equine, farm and mixed veterinary practices.
Cheshire Equine Clinic looks after leading racing and competition yards, and Matthew is also race day vet at Chester Racecourse. His broad client base will now have access to vets from the neighbouring Hampton practice, while members of his team will transfer to working for Hampton Equine.
Matthew said: "VetPartners have been so supportive in my time of need. The merger is due to unforeseen circumstances following a kick from a horse earlier in the year, and I cannot thank them enough for the great care and personal level of support they have given me.
"With their resources, VetPartners were able to move quickly and a complete package of support has been delivered through trust and goodwill.
"Since establishing Cheshire Equine Clinic 10 years ago, I've worked very closely with Hampton and Ashbrook and we have often shared resources so it is an obvious transition to join them. This is an important measure to support the needs of our clients."
VetPartners Equine Director Julian Rishworth said: "We are only too pleased to be able to help Matthew, his clients and the team at Cheshire Equine Clinic during this period and continue the level of service and care that they have been used to."
Acknowledgement: The above information has been obtained from the vetPartners website. Click here for more.