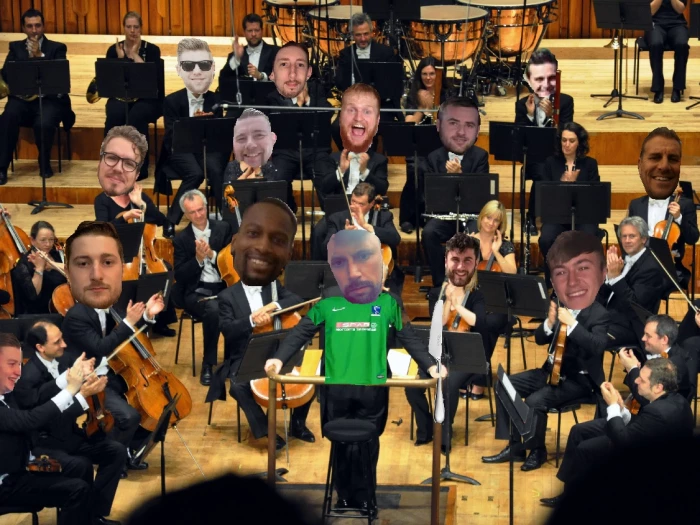 Editor's Note: Inspired Football and Inspired Reporting from Charlie Cooke.
AFC Tattenhall vs Traveller's Rest.
Tuesday, 4 May, 2021.
Do All Good Things Come To An End???
All good things come to an end – or so they say. But sometimes they are wrong. And on this occasion, they were wrong. They couldn't have been more wrong.
Tattenhall travelled to Traveller's Rest, Ellesmere Port, up the pesky M53 which became responsible for four of our squad arriving beyond the referee's first parp!
A makeshift starting-eleven flew out of the traps like an eager piece of bread escaping the toaster, but it was Traveller's Rest who lay prone on the plate while the Tattenhall forwards began to butter them all over.
Chris Noden held the knife – like a conductor with his baton – as Kyle Evans and James Withe slathered the butter every which way. Every run penetrated through the defence like a dagger through margarine, and it was man of the moment, Kyle Evans, who drew first blood as a pass from Withe allowed Evans to nip in and slash the ball past his helpless victim.
Moments later, the referee got in the way of a member of their team, meaning it was drop ball time. 30 seconds passed by between the ball being dropped and it ending up in the back of Traveller's net! And not once had Tattenhall touched the ball! It was their relentless pressure which provoked mistake after mistake until a defender had tried to chip the ball back to his keeper. The ball took an almighty bounce, looping over the goalie's head, while he flapped like a windsock during a frisky breeze as the ball rolled into the net. One eagle-eyed supporter thought he saw the ball blushing as it trundled over the line. It will go down as an own-goal on the scoresheet, but this goal had come about due to the ferocious hounding by Evans and Withe.
Withe needed hosing down at half time – he was on fire! Time and again he tricked his way beyond their full back creating chance after chance, before he tucked away his own beautiful goal to put Tattenhall 3-0 up at the break.
At half time Tattenhall brought on 'the Weatherman'. Shaun Wetherby knows a thing or two about the weather. Not only does he hail from meteorological royalty, but it is also his job to predict any storms a-coming. Predict them he did, but he also went beyond the remit of your typical forecaster and actually stopped the storms from happening in the first place! I hope you don't mind my taking the liberty to say that I'm sure we all wish that we had Mr Wetherby coming onto our tellies after The News each day.
The second half became more about preservation than anything. This team has been doing wondrous things recently, and to see them control a game of this magnitude, with the panache of the London Symphony Orchestra playing the World Premiere of Pomp and Circumstance, was certainly one of them. Kyle 'Elgar' Evans helped himself to another goal (that's 5 in 4 now) before Traveller's Rest scored a consolation. But the game had been won long ago; perhaps even before the game had kicked off. This team believes, and that belief is taking them on a journey which is beautiful, ruddy marvellous, and not coming to an end any time soon!
Next Fixture: Tuesday 11th May, 6:15: AFC Tattenhall vs Axis Innovent (away).