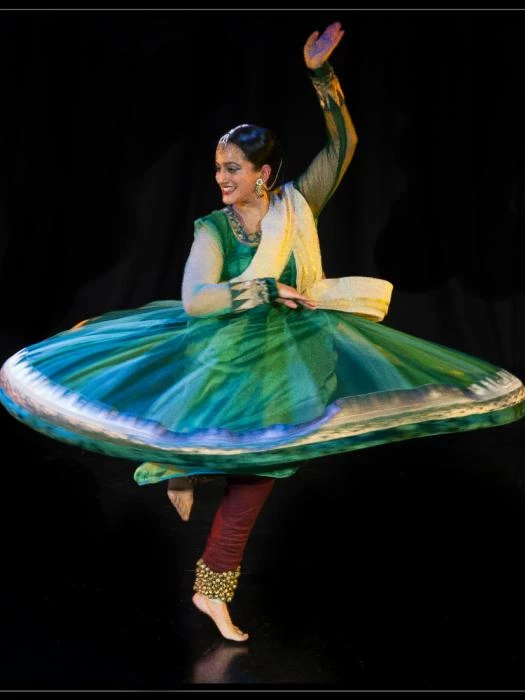 A renowned dance company bring their show combining traditional Indian music and dance to Tattenhall.
The Sonia Sabri Company will perform 'Salaam', which means 'Peace', at The Barbour Institute on Friday 21 April at 7.30pm, for one night only.
Tickets for the show can be booked by either calling 01829 771 374 or online HERE
The show is the latest stunning creation from the company and was originally created in response to the unrest around the world. 'Salaam' aims to refocus and reminisce on all that is good.
This double-bill programme weaves a dialogue between live music, featuring the acclaimed tabla player Sarvar Sabri, and Sonia Sabri's Kathak dance which embraces a rich joyful spirit and builds to a heart-pounding rhythmic crescendo.
'A dynamic performer with her own spin on the Indian classical tradition...makes you live it in the here and now' – Metro.
Ahead of the performance there will be a free Kathak dance workshop for adults (18+) with Sonia Sabri, from 2-3 pm at The Studio, Tattenhall. Booking for the workshop is essential and can be done via Cheshire Dance by calling 01606 861770.
The show forms part of Cheshire Rural Touring Arts' (CRTA) spring season of touring, taking professional arts events to village halls and libraries across the county. It is the second show brought to the county through the Rural Touring Dance Initiative (RTDI), a three year project to make and tour dance performances in rural areas.
The RTDI is a Strategic Touring project funded by the Arts Council that has been designed to address the lack of quantity and quality dance touring in the rural sector.It is a partnership project that includes The Place, China Plate, Take Art and the National Rural Touring Forum.Speaking ahead of the performance, Sonia Sabri's Projects Manager, Mel Lewis said:
'We love to perform in rural venues because everyone is so welcoming and our work reaches people that wouldn't normally get the chance to see it! This is an exhilarating performance that takes you through a visual journey from picking mangos from a tree to a nightingale singing and the delight of rain falling'.
To find out more about the show and to see the full CRTA spring season CLICK HERE. For further information contact CRTA on 01244 972835 or email CRTA@cheshirewestandchester.gov.uk.