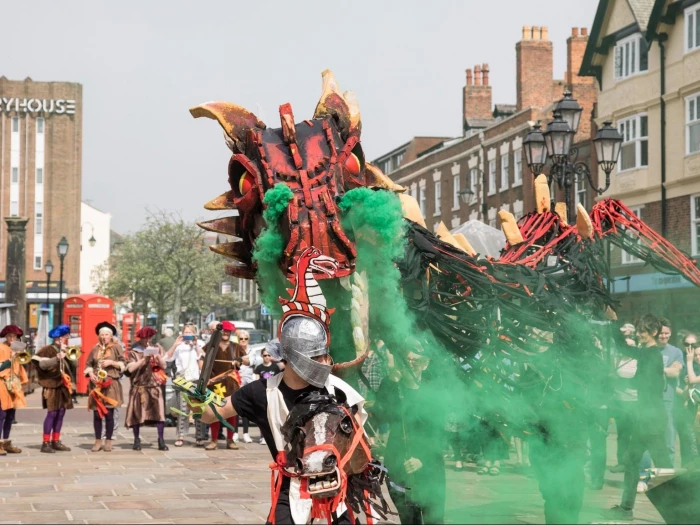 St. George's Day in Chester.
On Sunday 23 April, Chester will be celebrating St George's Day with the welcome return of St George to slay the dragon and save the princess in a street performance with local school children.
The fast-paced performance starts at Chester Town Hall Square at 11am, moving to Eastgate Street for a test of 'sword' skills and Bridge Street where the knight's 'archery' skills will be put to the test. The final battle will take place outside the Town Hall.
WeLoveTattenhall