Sat 28th Nov 2020

Patchy rain possible 7°C
The beautiful village of Tattenhall in Cheshire
Santa's Little Helper:
December 2015
A TERMINALLY ill boy is hoping for a sackload of festive cards in a bid to make what could be his last Christmas special.

Nine-year-old Layton Robinson-Bancroft, from Warrington, has mitochondrial disease. His mum, Stacey explains "Layton has damage to two parts of his brain that could stop him breathing at any point, so he was given anything up to a month to two years when he was diagnosed last Christmas. But he is deteriorating now and has seizures. He doesn't even remember his name at times. We have had to keep him off school for a bit as he is so bad. So we want to make Layton's Christmas as special as possible."
The family have recently moved into a new house which is adapted for his needs, but it is not fully furnished or decorated. Friends came up ith the idea of an appeal for festive cards to brighten up the home for Layton and his siblings, Tyrese, 11, Tillie, 4 and Logan, 2.
So when you are sending your Christmas cards this year — imagine the collective smile you can bring to one family in particular.
Send your card to
Layton,
35 Church St,
Golborne,
Warrington.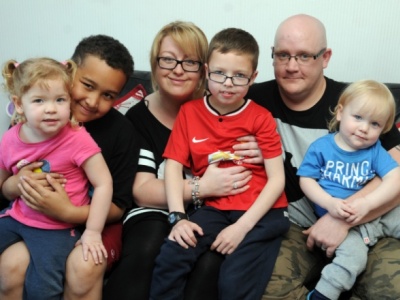 popular recent storiesAlso in the news