Mon 23rd Nov 2020

Partly cloudy 9°C
The beautiful village of Tattenhall in Cheshire
Webteam:
March 2016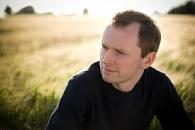 TATTENHALL MUSIC SOCIETY CONCERT
A large audience at the Church on Sunday was privileged to hear international concert pianist Steven Osborne play a marvellous programme of music by Debussy and Rachmaninov. Using the Church Yamaha upright, not the concert grands he is used to, he drew playing of such high quality and left the audience spell-bound. Also, his informative and witty introductions to the programme pieces helped us get much more from the music.
The beautiful sensitive tones of the various pieces by Debussy were followed by powerful and melodic Rachmaninov Etudes. He played a Rachmaninov Prelude as an encore too. Having just returned from an extensive US tour, and prior to playing in Finland next, he not only fitted in a quick visit home to Edinburgh, but gave Tattenhall a couple of hours of magical music. Those present showed their appreciation with a standing ovation and hope he might return in the future. This was the last of five diverse and entertaining concerts this season. Chairman Laura Jellicoe thanked the people who help organise these events and the musicians who have entertained us this winter. There will be a Folk and Supper at The Barbour on Sunday 8 May. Look out for details both here and around the village.
popular recent storiesAlso in the news