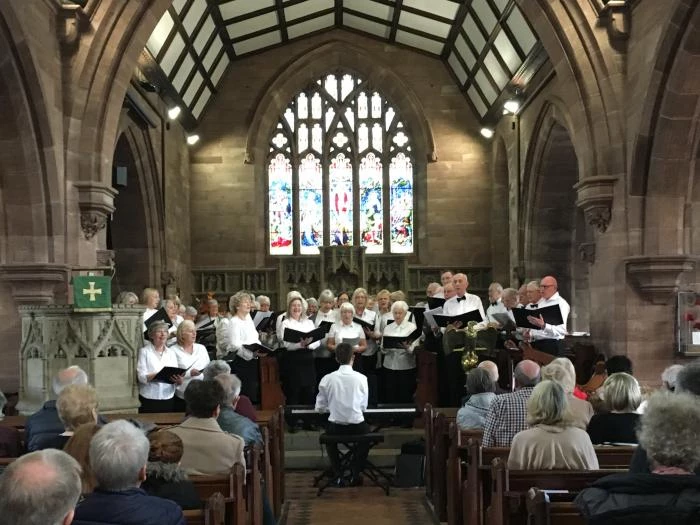 Following the launch concert of the Silver Singers Choir on 17 February, the first session of this new Tattenhall daytime Tattenhall Silver Singers Choir will be at 3pm on Monday 25 February in the Barbour Institute. Each session is £5.
If you were unable to attend the launch and witness the combined talents of the Silver Singers from Tarvin, Hoole, Blacon and Handbridge, then you missed a spectacular afternoon of music and refreshments. St Alban's was packed. The concert was organised to give a flavour of what the combined choirs have achieved in recent months. St Alban's also wishes to thank the Silver Singers who kindly donated all the proceeds from the afternoon concert to St Alban's Church Funds (over £400 as well as the wonderful selection of cakes which were thoroughly enjoyed by everyone during the interval)!
In talking to Michael Reynolds, the lead on this venture, he said: 'The Silver Singers have been in existence for approximately 2 years. Singing is a recipe for well-being and mindfulness and provides the perfect opportunity to meet new people. There are no auditions and because not everybody can read music we just learn from the lyrics and by ear'.
To view original article CLICK HERE.
We look forward to seeing you on 25 February.