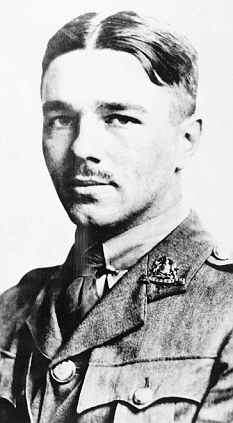 Wilfred Owen was first inspired to write poetry whilst walking in the hills of the Sandstone Ridge. Wilfred Owen and his family spent two summer holidays staying in a cottage in Brown Knowl.
On Thursday 17th May at 5.30 pm, in St Nicholas's Chapel, Cholmondeley, award-winning poet, historian and novelist Dr Gladys Mary Coles, will commemorate Wilfred Owen in this, the centenary year of his death. Tickets: £10
Tickets for all events available from The Tattenhall Post Office or by CLICKING HERE to visit The Sandstone Ridge Festival website.