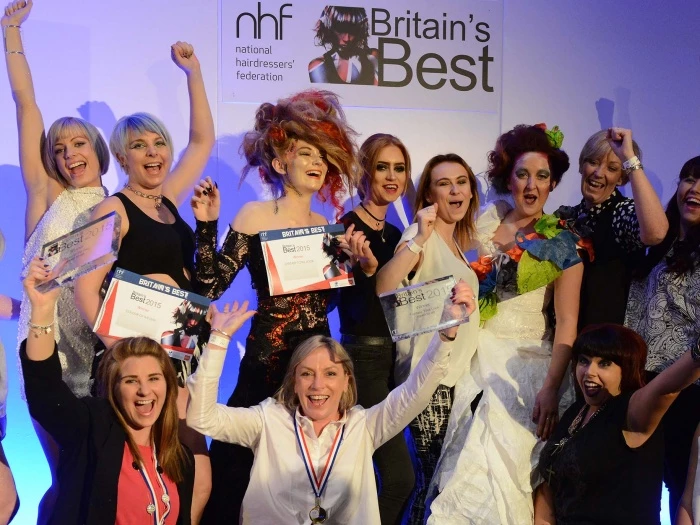 Salon Vie's officially one of 'Britain's Best' salons.
Massive congratulations to Jane Byrne and Emma Davies who are first place WINNERS at a national hairdressing competition, 'Britain's Best', run by the National Hairdressers' Federation, this year at the Heritage Motor Museum and Conference Centre near Warwick.
Jane and Emma both took first place in what were two of the most prestigious competitions, Jane winning in the Fantasy Total Look and Emma winning in Colour of The Day.
They were up against talented competition CLICK HERE to see the full list of winners.