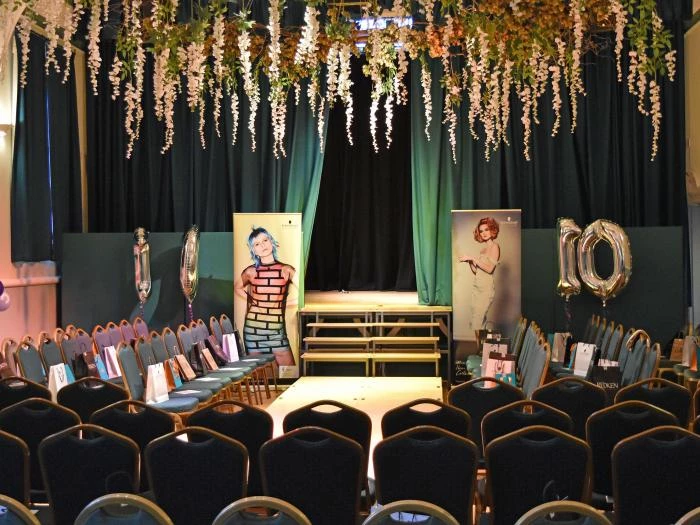 Salon Vie's fundraising efforts this autumn have been extraordinary – quite literally a 'cut above the rest'!
Not only were they able to donate £3500 to Cancer Research UK from their hugely successful 10th Anniversary Celebrations entitled 'Essential Looks 2017' which gave a fascinating insight into trendy looks in both hair and fashion BUT they have also contributed an additional £500 to the upkeep of the Barbour Institute.
Owner of Salon Vie, Jane, couldn't be more delighted that her vibrant Salon at Olympus House can use some of its fundraising efforts to support the Barbour Institute in such a positive way.
Jane, mindful that she is (in part) the custodian of one hugely historic building in Tattenhall, 'Olympus House' (formerly The Tattenhall Home for Waifs and Strays), is delighted to be able to champion another equally historic building on our High Street.
As a member of Tattenhall Business Alliance (TBA), Jane is very keen to support the upkeep of the Barbour Institute, another key building in the life of Tattenhall and in which her 10th Anniversary Celebrations were held. We include an image of the Barbour Institute 'dressed for the Essential Looks Fundraiser' (click on image to enlarge).
Well done from everyone at Tattenhall Online!