Thu 22nd Oct 2020

Patchy rain possible 12°C
The beautiful village of Tattenhall in Cheshire
Webteam:
July 2015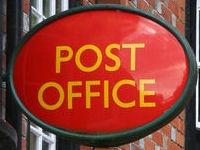 Today is the last day in which to make your feelings known regarding the proposed closure of our Post Office in Pluto House on the High Street. This story has had well over 850 hits. If you log on to postofficeviews.co.uk you still have time to complete the questionnaire.
The facts:
* the Post Office has received over 150 letters from the community
* our MP, Antoinette Sandbach, has joined 'the cause'
* the Parish Council has joined 'the cause'
The context:
* Post Office representatives attended the Open Forum of the July Parish Council Meeting
* They provided an overview of plans to modernise the Post Office network
* They maintained that the Post Office in its current format was unsustainable
* They stated that failure to relocate to the Budgens store would lead to ultimate closure on the High Street
* They made no reference to Tattenhall's status as a 'key centre'
* They paid scant regard to our 'Neighbourhood Plan' and the 'vibrancy' of our High Street
* They failed to produce any design layouts for visual consideration by our community
* Their argument in the successful handling of parcels at peak times of the day was 'flaky'
* They made no reference to current housing developments or the future 'Care Village' on footfall
Time is short:
Submit your comments to the PO network via email (postofficeviews.co.uk); the code for our Tattenhall post office branch is 342614
The deadline for receipt of submissions is today, 24 July 2015.
Continue to watch this space!
popular recent storiesAlso in the news