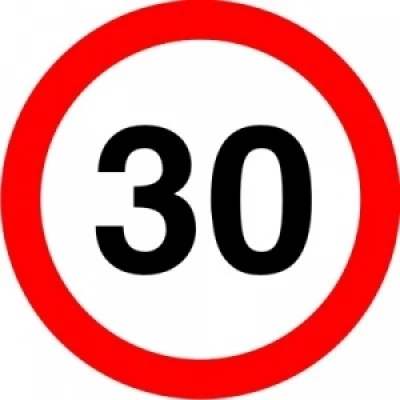 Most Tattenhall drivers are familiar with the 30mph speed limit on the A41 at Christleton, starting at the Cheshire Cat going into Chester. One resident, who shall be nameless, shared his experience, which may be useful to others and topical at this time when Tattenhall speed limits are up for discussion. (See article posted on 1st July and the deadline for speed limit proposals which can be found in Editor's Picks)
He told us "Earlier this year a mobile speed camera van registered that I was doing 38 mph in the zone in question. This was early evening, conditions and visibility were good and traffic was light. it's no excuse but so easy in the circumstances to exceed the limit."
What happened next? " I received a summons with the option of paying a fine and receiving a 3 points endorsement on my licence or alternatively paying a similar fine and attending a Speed Awareness Course with no endorsement or police record. I chose the latter"
How was it? "The three hours course was surprisingly beneficial. No finger pointing or lecturing but packed with useful information and thought provoking questions and answers"
Anything particular you remember? "I learned that travelling at 30 mph the average stopping distance is 75 feet, at 38 mph the distance is 110 feet. this means that if a child (or anyone else for that matter) had run into the road 25 yards ahead of me at 30 mph I would have been able to stop in time, at 38 mph I would have inevitably hit the child or swerved dangerously. I find this a chilling thought and it has transformed my view of speed limits. The old me had the mindset of "Don't get caught". It is now a replaced by the thought "Don't kill a child or yourself". Similar calculations apply to safe distances between cars, hence the chevrons on the M56 at Helsby/ Frodsham for example. I learned that straight motorways are particularly dangerous as one cannot see events beyond the vehicle ahead, so sudden stops make a collision ahead inevitable if you drive too close. I learned many other things as well. It was time well spent"
What was your overall impression? "The Speed Awareness Course taught me that Speed Limits are not there to persecute motorists but play a valuable role in saving lives"
Thank you for sharing this.