Mon 25th Jan 2021

Partly cloudy 4°C
The beautiful village of Tattenhall in Cheshire
Webteam:
April 2016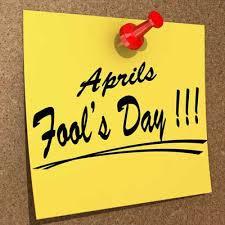 We were pleased to hear how you all enjoyed Tattenhall Online's first 'April Foolery'.
Many of you spotted the spoof regarding the 'One Way Traffic System to be introduced on the High Street'. We received some wonderful comments, describing it as a 'classic' or amusingly offering to 'monitor the traffic flow from the air' (that individual claiming to have a private pilot's licence)! One or two of you were certainly fooled, however, with undue anxiety concerning additions of 3, 4 or even 5 miles to your daily journeys!
The story received over 350 hits!
HOWEVER, what our readers failed to spot was our second piece of 'April Foolery'.
Very well done to TWiG who invited you to sign up for 'Bog Snorkelling' at the Mill Brook — this was the second piece of 'April Foolery' that we published.
We have to admit that the image they provided of the Environment Agency's work on flood prevention at the Mill Brook was so convincing that our readers were completely hoodwinked! This too had well over 150 hits with lots of you sharing that you 'liked it' on Facebook!!
Unusually, we are leaving the 2 stories online over the weekend just so that you can have another read — the combined 'hits' have been unprecedented.
Having set such high standards, roll on 2017!
As for TWiG; this will be a very hard act to follow!
popular recent storiesAlso in the news