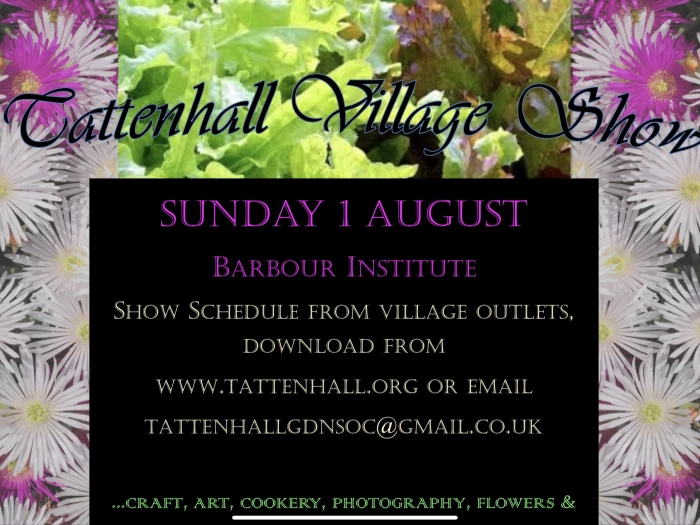 Roses? Beans? Photographs?
What do you have in your garden or in your home to exhibit at the Village Show?
If you have never been before , then this is a major village event which has been held in various forms since the 1920s. It started off as a major local farming show, with animals, cheese, pets, and a gymkhana. It has shrunk over the years in some ways, but expanded with cooking, arts and crafts, alongside the flowers, fruit and vegetables, and a children's section. Something for them to use up some energy and resources and be creative.
Last year due to Covid we held a smaller even at the Allotments, this year we are back in the Barbour Institute.
This year there will be no fee to enter any of the exhibitor classes (there'll still be an entry fee to visit the Show in the afternoon) but there are trophies to be won!
Schedules available to print for yourself below, or collect from local shops.
Please CLICK HERE to view and/or download this year's schedule.