Fri 25th Sep 2020

Partly cloudy 12°C
The beautiful village of Tattenhall in Cheshire
Friends of Tattenhall Library:
September 2016
Friday 16th September is a big day for Tattenhall Library — it is the final day of the Summer Reading Challenge — culminating in a presentation for all the pupils of Tattenhall Park school who have been busy reading!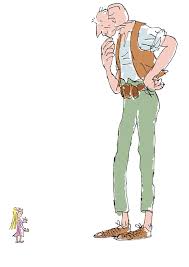 The Summer Reading Challenge encourages children aged 4 to 11 to read six books during the long summer holiday. Children can read whatever they like — fact books, joke books, picture books, audio books — just as long as they are borrowed from the library.
This year the theme was the whoopsy-splunker Big Friendly Read- celebrating the 100 year anniversary of the birth of the always phizz-whizzing, occassionally frothbuggling Roald Dahl.
Children receive special rewards each time they finish a book and there's a certificate for everyone who completes the Challenge.
This year there were twice as many Tattenhall children as 2015 taking part — with a record number of children completing the challenge.
And that's not all! The Library continues to go from strength to strength — with activities such as Rhymetime, Reminiscence events, Sanctuary housing meetings and Individual IT help resulting in an increase in visitors. BFG sized plans are afoot, too, with the 'Grow Tattenhall Library Project' which was awarded £8000 earlier this year, thanks to your votes in the Tesco and community charity 'Groundwork UK' Bags of Help initiative. We will bring you news of the developments at the Library as soon as we receive any information!
Finally, a special mention to a Tattenhall Librarian. A local resident asked (via the Tattenhall Facebook page) asked "Who is the very lovely and clued-up lady who works in the library? My girls both came out with books well suited to their ability and now enjoy reading them. Many thanks". Another comment was
"She's great — runs the toddler group" So you may know who it is, we know who it is — but modest as ever — our lovely Librarian wishes to remain anonymous. But you know where to find her!



popular recent storiesAlso in the news