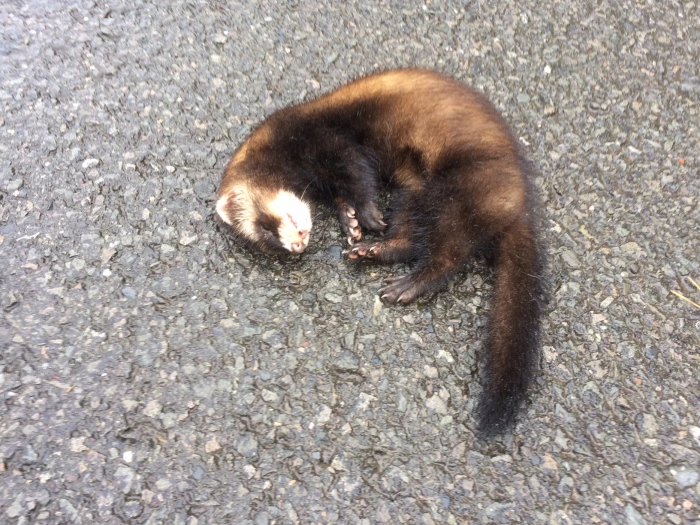 This Polecat was found Friday morning on Chester Road, approaching Gatesheath from the village.
Unfortunately it must have been involved in an accident, but there seems little visible damage. According to 'Discover Wildlife', a major cause of mortality in polecats is vehicle collisions on roads, particularly during the mating season (February-March) and juvenile dispersal (September-October), suggesting this is a young polecat searching for a new home away from parental control.
Polecats are elusive and therefore difficult to see in the wild. Most sightings involve seeing one run across the road at night. Polecats will sometimes visit gardens and may be attracted to food put out for other mammals such as foxes or hedgehogs. There are not any hides or places established for 'polecat watching' so it mostly relies on luck!
Known for its bandit-like appearance, the polecat was once so persecuted it was on the brink of extinction in the UK. Thankfully, numbers are now increasing in rural Wales and parts of England.
Polecats are now more widespread in Britain than at any time in the last 100 years. By contrast, elsewhere in Europe, polecats are declining in many countries across their range. The causes of this decline are not well-understood.
We would be interested in any other local sightings. Please report through either ourContact Pageor a comment on the Facebook article.
To read more about the polecat, a good place to start is this BBC Discover Wildlifearticle
or throughthe Wildlife Trust.