Fri 15th Jan 2021

Mist 2°C
The beautiful village of Tattenhall in Cheshire
Rainbows:
October 2015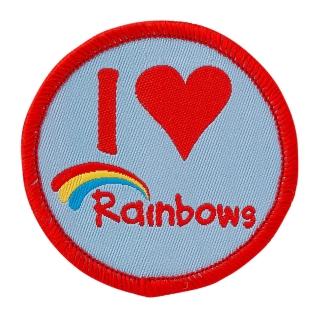 The 1st Tattenhall Rainbows have had a very busy half term!!!
Their autumn project (chosen by themselves) was to learn about 'Animals in our Community'.
They have had a positive 'menagerie' of animals at the Flacca during Rainbows' Meetings. These have included guinea pigs, hamsters, dogs, cats and even a giant African snail called Shelly!
The youngsters learnt how to care for animals and the responsibilities that come with owning a pet. A highlight during the half term project was the visit of a local vet who talked about his job and how he looks after the animals.
The Rainbows also visited Farmer Keith at Meadow Bank Farm where they learnt all about farm animals — pigs, horses, sheep and Hereford Cattle. Not only did the Rainbows learn about breeding, they now understand how the meat ends up on our plates!!
A compulsory tractor ride around the farm was a terrific hit, with one Rainbow exclaiming "This is the best ride ever. It is like the best rollercoaster you can ever go on but with animals too!"
Their project will culminate in a 'Tattenhall Rainbows Pet Show', where Rainbows will bring in their Cuddly Toy animals. Different categories will include 'Cheekiest Grin', 'Fluffiest Tail' and 'Most Adventurous' which is specifically for those cuddly animals who have been here, there and everywhere and got the scars to prove it'!
Keep checking tattenhall.org for pictures of the prize winners!
For details on how to join the Waiting List for Rainbows please contact Louise Gibson — lgwynn@btopenworld.com(we recommend adding your daughter's name to the list when they turn 3 years old as demand is currently very high).
popular recent storiesAlso in the news