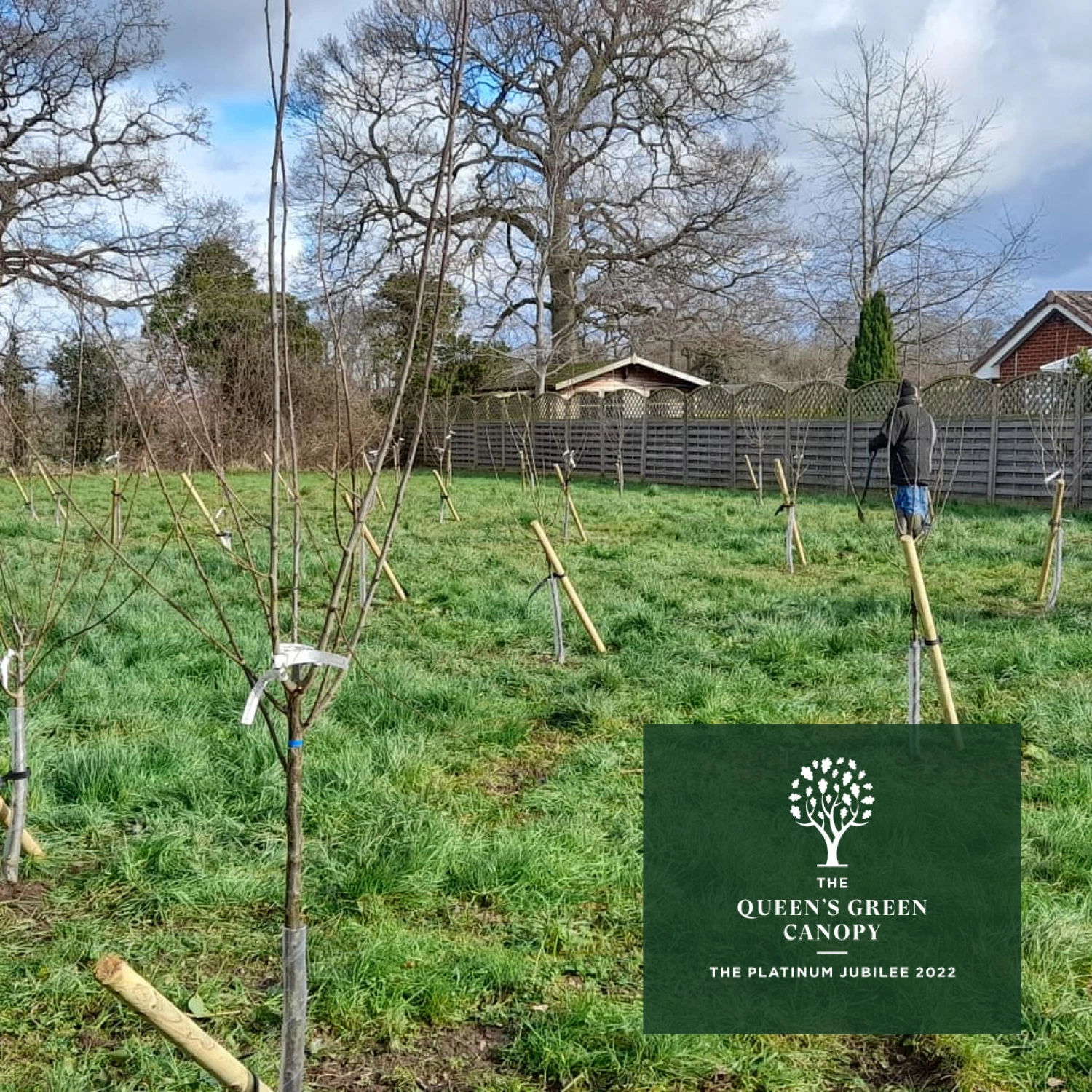 Our Queen's Green Canopy submission has been approved! Our QGC virtual plaque may be shared on social media using the hashtag #QueensGreenCanopy or #plantatreeforthejubilee to encourage others across the UK to get involved.
Please follow the QGC digital channels on Facebook, Twitter and Instagram which will be sharing Jubilee tree plantings throughout the official planting season, from October to March. With the planting complete, it is important to take care of the trees : the QGC Protect page features all the information to ensure that plantings flourish.
With public support QGC is creating a greener UK and a legacy in honour of The Queen's leadership of the nation, which will benefit future generations.
The Queen's Green Canopy
https://www.instagram.com/queensgreencanopy/
https://www.facebook.com/QueensGreenCanopy https://twitter.com/QGCanopy
https://www.linkedin.com/company/queensgreencanopy/
© 2021 -- Terms and Conditions https://queensgreencanopy.org/terms-and-conditions/ Privacy Policy https://queensgreencanopy.org/privacy-policy/