Mon 28th Sep 2020

Partly cloudy 16°C
The beautiful village of Tattenhall in Cheshire
The Morton Family:
October 2015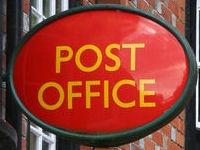 Representatives from the Post Office visited the newly refurbished 'Spar' store on Tuesday 20 October.
They continue to delay the re-location of Post Office services across from Pluto House to the newly refurbished counter service which has been created within the 'Spar' store.
The Morton family are not only irritated and frustrated by their latest pronouncements but feel that the needs of the community are being compromised. This is absolutely ironic since Tattenhallers were assured that the customer was at the centre of all the consultation processes.
There is now speculation that the Post Office might move the services across during the week beginning 2 November — this has yet to confirmed.
In the meantime, the Morton family has written to MP, Antoinette Sandbach, since she was previously involved in all of the negotiation processes. She too has expressed her concern and displeasure.
We thank you again for your continued patience and will keep you updated when we know more.
popular recent storiesAlso in the news