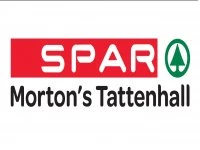 With Christmas fast approaching, it is only natural that you all wish to use the Post Office services more than usual.
As I envisaged, a counter service in the Spar store simply cannot cope with the demand.
I can only apologise to you all for the queues and disruption which have been caused by moving the Post Office from Pluto House (a much loved asset on the High Street) into the Spar store. Neither I, nor you, wanted this move and we collectively (together with our MP Antionette Sandbach) attempted to persuade the Post Office to continue with the Pluto House option. We were advised, however, that if we failed to move, then we could actually lose the Post Office altogether.
On Tuesday, I had further meetings with Post Office representatives to press for an urgent solution to the current problems but to no end. My argument has always been based on the fact that both the postal services and Spar are simply too busy for the counter services to be located within the Spar store. The Post Office, however, consider that this should not be a problem. I have again requested that the counter service be returned to Pluto House but the Post Office will not do this.
I would like to close the counter due to the ongoing disruption but again I fully appreciate that this will adversely affect the residential and business communities in our terrific village.
Please be assured that my staff are working hard to serve you but with only one counter it is extremely difficult. It is now equally difficult to move freely around the store.
My staff and I care a great deal about the service we provide; sadly the Post Office do not!
The main point of contact at the Post Office is Tracey Marshall on 07801093343 who is in charge of the network transformation and the CEO of the Post Office is Paula Vennells at paula.vennells@postoffice.co.uk – I ask you to please direct your complaints to them.
I will continue to work towards a remedy but without some latitude from the Post Office it is extremely difficult.
I would ask everyone to be mindful that my staff have had this imposed on them and that they are doing their very best in extremely confined and difficult circumstances. Regrettably, the situation is not helped when frustrations lead to upsetting verbal abuse.
I will also be contacting The Chronicle and our MP to advise them of this unsatisfactory outcome.