Sat 23rd Jan 2021

Overcast 3°C
The beautiful village of Tattenhall in Cheshire
Cathy Kitchin:
February 2016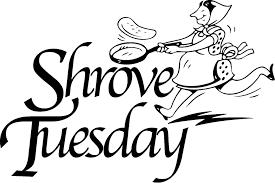 Are you ready to toss those pancakes?
Pancake races will take place at Church Bank on Shrove Tuesday, 9 February at 3.45pm.
All ages are welcome BUT remember to bring your own pan and pancake!
Historically, Shrove Tuesday represents a last chance to indulge yourself before the period of abstinence known as 'Lent' and to use up those foods that aren't allowed in Lent. Observant Christians would not eat foods such as meat, fish, fats, eggs and milky foods during Lent.
So that no food was wasted, therefore, families would feast on Shrove Tuesday, using up all the perishable foods that would not last the forty days of Lent.
popular recent storiesAlso in the news