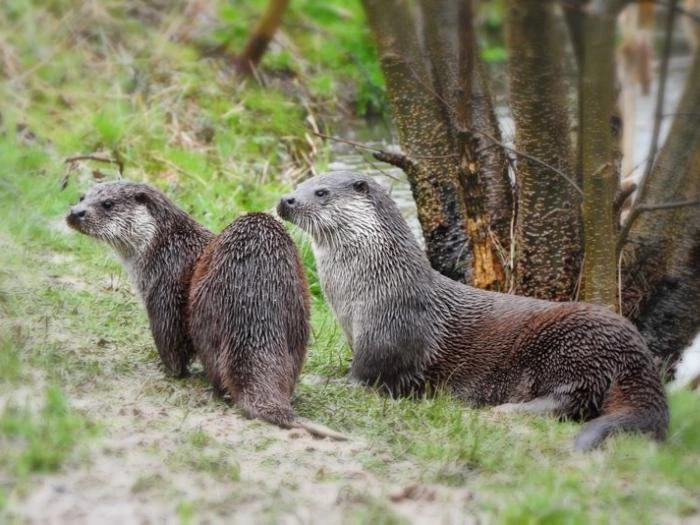 The success of the work that TWiG has made in the development of Natural Flood Management along the Mill Brook, is shown by the occasional presence of otters.
Following years of persecution, the otter population was on the brink of decline. Species protection, combined with improvements to water quality, have resulted in a recovery of the otter population nationwide.
Did you know
Otters are carnivorous mammals with very thick fur and they have to eat 15-25% of their bodyweight a day. They eat a wide variety of foods, fish, invertebrates, frogs and small rodents.
Their fur is the thickest of all mammals with two layers to keep them warm and buoyant in the water.
When they are not finding food they spend a lot of time grooming and scratching, but they love to play, sliding and wrestling.
At Hockenhull Platts, between Christleton and Tarvin, is a Cheshire Wildlife Trust Reserve along the river Gowy, and otters have also been recorded here. A footpath goes along the river through the reserve, although access to the rest of the reserve is limited and by arrangement only. The reserve is also rich in bird life with over 64 species recorded.
For information about the reserve go to the website Hockenhull Platts Cheshire Wildlife Trust CLICK HERE