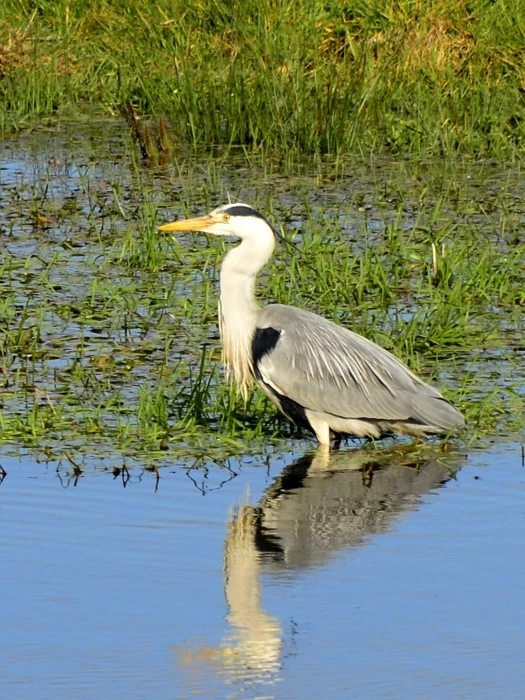 We have another 'June' entry for our monthly online photographic competition.
This time, our budding photographer has photographed a Heron in the pond behind The Rookery.
Time is short to submit your final entries for the month of June but just send an email to us using the following address 'editor@tattenhall.org' and attach your image to the email. Please include your contact details together with a brief description of your photograph.
The monthly prize is a £20 voucher to spend in the Spar Store on the High Street (thanks to Thom Morton).
So, final 'June' entries please – rules apply – see previous 'News' stories using the Toolbar at the top of the page.
Good Luck.