Sun 29th Nov 2020

Mist 9°C
The beautiful village of Tattenhall in Cheshire
Webteam:
January 2016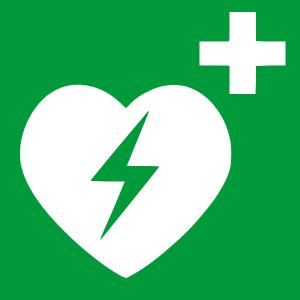 Many of you may have read in the Chester Chronicle that a 34 year old male colleague who collapsed and suffered a cardiac arrest was spotted by other school staff members, who, with a life-saving defibrillator, were able to 'shock him back to life'. Fortunately for Abbey Gate College, they had 3 defibrillators on site and individual members of staff were trained in their use.
As a member of the Webteam, I know this individual; a talented peripatetic music teacher who also teaches at the school from which I have recently retired.
This story has spurred me on and categorically I will now attend a Defibrillator Course here in Tattenhall. It is ironic that we have so many defibrillators within the village but I wonder how many of us are fully equipped to actually use them. Certainly I am not and for me this will be one of my 'New Year Resolutions'!
With this in mind, the new dates for the defibrillator and heartstart training sessions are published below.
The sessions are all held on Saturdays .. pencil the dates in your new diaries and try to attend at least one session of each.
I will let you all know how I get on but, importantly, I hope to see some of you there too. Training could make all the difference!
27 February 2pm- 4pm — Defibrillator Training
19 March 2pm-5pm Heartstart Training
18 June 2pm-5pm Heartstart Training
25 June 2pm- 4pm — Defibrillator Training
3 September 2pm-5pm — Heartstart Training
24 September 2pm-4pm — Defibrillator Training
19 November 2pm- 5pm — Heartstart Training
3rd December 2pm-4pm — Defibrillator Training
popular recent storiesAlso in the news