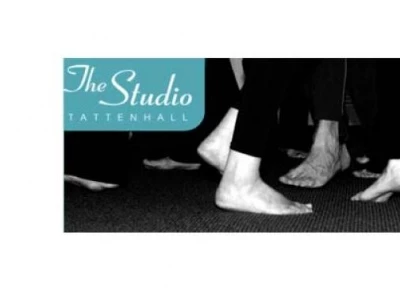 Block 4 starts w/c 24th June and finishes w/c 29th July, a six week block.
Look at our website for all classes and workshop updates.
Six week block £42.00 – Paid to your teacher
If you have booked a block, extra classes are £5.00
If you are booked on three blocks all your extra classes are free.
PAYG – £10.00
Please note blocks are not transferable or refundable.
Please remember in order for our catch up system to work, if you can, do let us know asap if you can't make a class, that way someone else who wants to do a catch up can take your place.
Workshops
I am pleased to welcome Wendy Broad to our team who will be offering workshops in The Alexander Technique and Mindfulness, please contact Wendy for more details.
Alexander Technique Taster Workshop
Saturday 22 June 12.30-2.30 pm
Cost: £25 (paid in advance)
The Alexander Technique is a practical method of self-help in which we learn how to look after ourselves better in daily life. A large proportion of the aches and pains, lack of flexibility, stress and tiredness that we experience are actually due to our everyday habits of sitting, standing, moving and living in the modern world. With the Alexander Technique you gradually learn to function more efficiently, move with less effort, actively engage with life rather than just react to it, and find a renewed sense of ease and calm.
Contact Wendy Broad for more information and to book: 07795 243346 or 01606 556206.
Mindfulness Taster Workshop
Saturday 20 July 12.30-2.30pm
Cost: £25 (paid in advance)
Mindfulness is a mind-body practice which enables us to become more aware of ourselves, other people and our reactions to the world around us. It involves actively focusing our attention on our experiences with patience, gentleness and a sense of self-care. We learn to do this in formal mindfulness practice sessions while sitting, standing, lying down and in mindful movement. By learning to tune into our sensory experiences, we can give our body and mind a chance to reset, rebalance and restore ease and wellbeing.
Contact Wendy Broad for more information and to book: 07795 243346 or 01606 556206
RELAX AND RECHARGE YIN AND YANG YOGA SERIES
Saturdays 29.06-03.08 at 9.45 am-10.45 am.
This series provide a perfect balance of effort and ease by combining energetic Yang-inspired asanas with calming, Yin-style restoratives allowing us to experience the perfect practice for relaxing and recharging our bodies.
All levels
Investment: £42 for block of six or £10 pay as you go.
To book contact Yelena on 07891635106 or yogawithyelena@yahoo.com