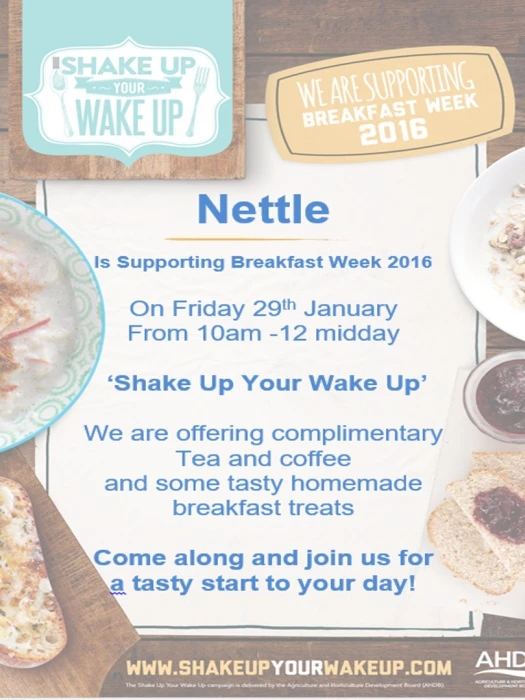 This Friday morning Nettle are supporting the 'Shake Up Your Wake Up' breakfast week by offering complimentary tea and coffee and samples of some tasty home-made breakfast products.
Please come along and join us for a tasty start to the day from 10am-12noon.
The purpose of the campaign is to raise awareness of the benefits of eating a healthy breakfast. The aim is to encourage people to think about where their breakfast foods come from and to support the cereal farmers who produce it.
It will also be the last day for the 'Nettle Sale', so a good chance to snap up a late bargain too!