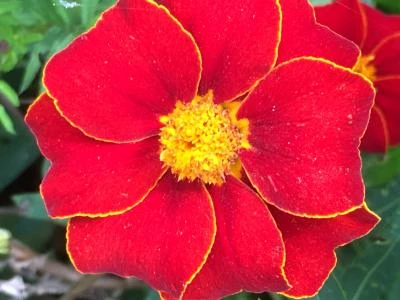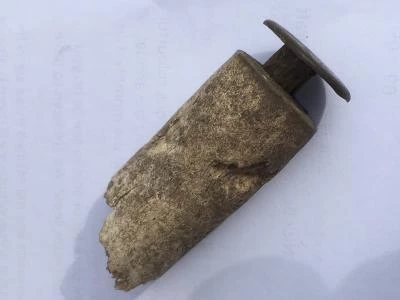 The September garden
Musings whilst digging!
As I was digging over a patch of the veg garden, I dug up yet another piece of clay pipe, the garden is so full of memories and history, mine and those of other people. I have gardened for the last 22 years on land surrounding an old farmhouse, which made Cheshire cheese, so we constantly find pieces of very thick pottery, presumably from the creamers that held the milk to skim the cream off, but also lots of shards of decorated domestic pottery, some from every century it feels! But I have never dug up a whole clay pipe yet, maybe one day!
The most interesting thing I have found in the garden was the antler handle of a knife probably 1600's, it had a little wood and metal end made to fit exactly. I know that one young girl found a roman coin near the school, it is now in the Grosvenor museum, so there must be lots of stuff still in the ground waiting for the next time you turn that soil over!
But the garden has memories of another sort, plants that people have given me, that I have kept growing ever since I first started gardening, probably about 46 years ago! Some of those people have long died, yet the plants go on growing! I have propagated them and spread them around to my friends gardens.
Then of course there are the tools, that galvanised watering can that was my grandfathers. The watering can was given to me by my mother as she thought it was too heavy and preferred a lighter plastic one! I am beginning to agree with her.
So the hot summer has come to an end with more British weather! Time to think of the year ahead, to think about and buy spring bulbs to put into pots or into the borders. You can order bulbs now from specialists, from wholesalers or buy from retail outlets. It is best to plant daffodils as soon as you get them, but wait until November to plant Tulip bulbs to avoid virus.
Other jobs to do in September:
Divide and plant out or pot up herbaceous perennials to make more plants.
Pick autumn raspberries.
Collect and sow seed from perennials and hardy annuals, my marigolds and forget me nots have already self sown in abundance, its good to see what happens naturally! However a lot of these need weeding out, as they will take over the garden!
Dig up remaining potatoes before slugs damage them.
Net ponds before leaves fall in.
Still keep watering newly planted plants, as although it has rained the soil is still very dry deep down.
Clean out cold frames and greenhouses ready to house tender plants overwinter.
Keep picking runner beans to make them go on cropping until the frost comes.
And weed, since it started raining the weeds have got into action again, dont let them go to seed.
Now is the time to start to tidy the garden for winter, but not too much remember hedgehogs need places to hibernate, as do all sorts of bugs, so leave a little area a bit untidy, a pile of logs or a pile of leaves will be good for all sorts of wildlife that are beneficial to the garden.
Photos: Tagetes Cinnabar, an annual and antler horn knife handle?